Blog
---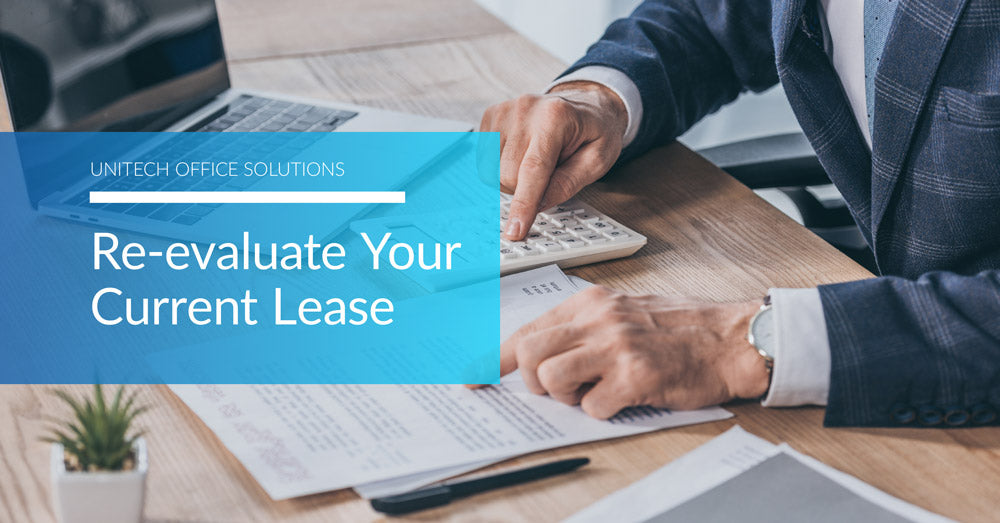 Why You Need to Stop Letting Your Lease Auto-Renew
Wed Sep 29, 2021
Too many companies let their copier leases auto-renew year after year. Whether you're doing this knowingly or unknowingly, you're making a costly mistake. Though, you're probably making your equipment provider quite happy... 
It's important that you sit down with your team and assess what is working and what is not working so that you can continue to foster a productive environment and a solid workflow. 


Questions about your lease that you need to consider:
Does your monthly cost seem high? Has it increased over time? 

Is your current lease a good fit for your team? Do the copiers meet the needs of your employees? 

Do the copiers exceed the needs of your employees (i.e. are you paying extra for features that aren't even being used?).

When does your contract expire or renew? Has it already passed? 


Another obvious problem with letting your lease automatically renew year after year is that you don't have the opportunity to upgrade your equipment. Outdated equipment is not only more error-prone and costly when it comes to maintenance fees, but also less secure. Cybercriminals target outdated print technology because they can often gain access to a company's network that way. 
It's been a tough year and an equipment refresh could be exactly what your team needs to gain some spunk and productivity back.
Either way , it's time to re-evaluate your current lease so that you can feel confident that you're not overpaying. 

Start by determining:

1. The length of your term.

Find out your renewal dates and the length of your term—and write it down! This is important to know so that you can start preparing/making decisions as this is coming close. 


2. Are you overpaying? 

Don't take this step lightly. Look over your agreement and then check with your accounting team to find out what you've been paying. We've seen this before—the cost often increases over time and is not the agreed-upon amount (or the agreed-upon increase per year).


3. Is your provider right for you? 

If your equipment provider is not transparent with you about your lease and you're having trouble dealing with them, it is likely not worth moving forward with them. At the end of the day, you are paying for a service, and it needs to work for you and your team. 


4. Are paying insurance fees? 

Do you pay for office insurance already? Our guess is yes because most companies do. If so, we recommend checking the details of your office insurance coverage—your office equipment is likely already covered through that. 


5. What does an equipment return look like? 

Double-check your lease agreement—there may be a cost associated with returning your equipment. Before making any big decisions, find out the exact cost of this and if it falls on you.


6. What do you need to do if you don't want to renew your lease? 

Usually, a formal request must be sent to the provider before the lease is set to end or auto-renew. We recommend checking your lease to see if there is mention of that. If not, you should talk to your provider. 
This may sound overwhelming, and it most definitely sounds like a lot of work, but it's important that you get out of your lease if it is costing you and isn't working for you. The good news is, you can get back into a new lease that DOES work for you and partner with a provider that aims to optimize your business. 
Contact UniTech for a transparent and free assessment of your current lease agreement. We look forward to connecting with you.
---