Industry Insights
---
Subscribe to stay up-to-date.
We keep up on print and IT innovations so you don't have to!
Here's How to Get the Most Out of Your Printing with Colour
Tue Jul 25, 2023
Colourful printing has more positive effects on a business than you might think! Ever found yourself looking at a greyscale work brief or a brochure and thought "It's a little boring to look at"? You'd be absolutely right in your thought process too. Black and white printing can be great...
Everything Your Team Needs to Know About Cybersecurity
Thu Jun 22, 2023
Cybersecurity awareness and a proper plan of action should be top of mind for all business leaders and team members. The current digital landscape can be tricky to navigate, and there's much room for error. Cyberattacks continue to affect businesses of all sizes, from small businesses to large-scale enterprises. Attacks...
The Differences Between Laser vs Inkjet Printers
Wed May 31, 2023
Inkjet and laser printers each have their benefits for teams. Sometimes the hardest part about equipping your office with one of these devices is figuring out the difference between the two. But just like with any technology, printers aren't one-size-fits-all. Some teams require heavier paper output, while others will only...
Our Top Printer Picks for 2023
Mon Mar 20, 2023
Want to know the best printers and copiers of 2023? Looking to upgrade your device but not sure where to start? We've compiled a list of our top picks. We know that every team has a unique set of needs that sets them apart from the rest. Some teams work...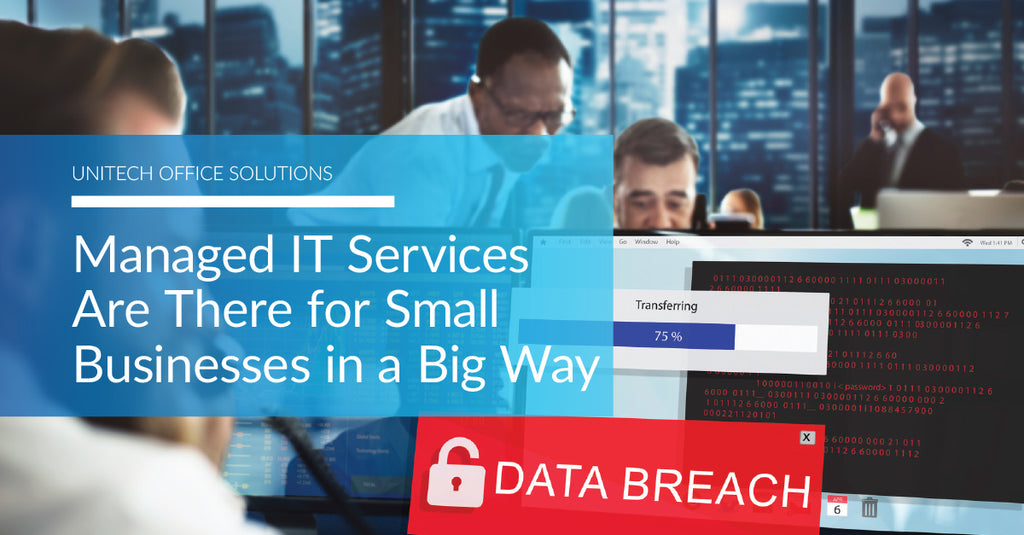 Why Small Businesses Need Managed IT Services
Thu Jan 12, 2023
We've talked before about the benefits of managed IT services, and how choosing the right team can save businesses time and money in the long run. What we didn't touch on, however, was how much small businesses need managed IT as well.  It's almost a no-brainer that big businesses will at some...