Blog
---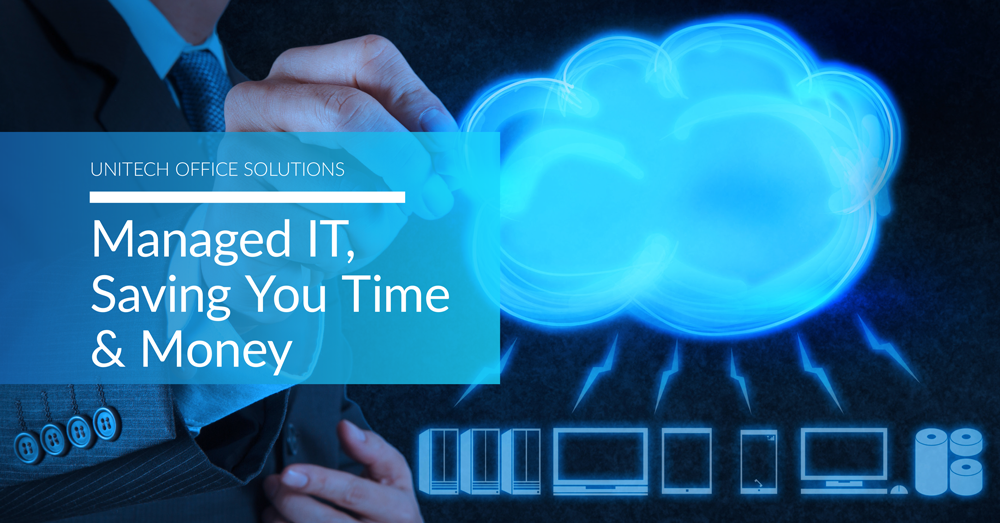 Why You Need to Consider Investing in Managed IT Services
Fri Jan 08, 2021
As companies are planning for the new year, many questions have been raised about what is worth investing in vs. what is a waste of time and money. It's a new year, which means it's time to cut out the bad (anything that isn't providing you value) and bring in the good (services and resources that will make your life easier). 

A common question we've been hearing over the last few weeks is: why should I invest in managed IT services?

One main reason to invest in managed IT services is the growing threat of malicious activity. Using outdated software can impact your networks and devices and leave you vulnerable to hackers. A managed IT services provider keeps your network secure, updated (and much more—keep reading to find out).

Here's some more information on managed IT services that may help you decide if it's the right investment for your company. 


What is "Managed IT Services"? 
UniTech's managed IT services (or as we like to call it, UMITS), is a host of products and services designed to protect, maintain and secure anything from a single computer or fleet of printers, to an entire network. 
What is included in Managed IT Services?
1. Antivirus

UMITS antivirus offers the latest protection from viruses, malware and ransomware. Our antivirus software is current and updated regularly, whereas most off-the-shelf antivirus products are only as current as the day they were downloaded or the last time you forced an update. Do you remember when that was? Probably not (and we don't blame you). 

2. Updates & Maintenance

As a busy business owner myself, I know that keeping track of updates and maintenance is unrealistic and truly not something I have time for, which is why UMITS performs updates and maintenance automatically. That way, you can focus on what really matters instead of wondering when the last time you updated the latest service packs.  
3. Remote Monitoring Services

Our remote monitoring services are a proactive way to ward off potential problems before they happen. The system monitors connected devices and reports back any potential problems in real-time. This approach limits the amount of downtime (break/fix issues and system failures) which saves you frustration, time and money. 
If you already have an internal IT department, the remote monitoring service can serve as a support tool to help your IT staff by doing diagnostic work for them (because we all know how busy our IT teams can get). 
4. Reporting

With UMITS, reporting is done weekly. We create in-depth reports of all your connected and monitored equipment so that you will be able to see what attacks may have been avoided, what issues have been found and corrected and what needs to be looked at before failure occurs. This is also a great way for you to see where your money is going and how useful this investment is. 
Would Managed IT Services replace my IT team?
That is up to you and your team. UMITS can be used as your own IT department or as a tool to help compliment your current IT team. We can also work with you to determine which route is best for your business. 
We hope that whatever you decide to invest in this year helps push your business forward. If you'd like some help accomplishing your goals and are interested in learning more about managed IT services, reach out today.
---