Blog
---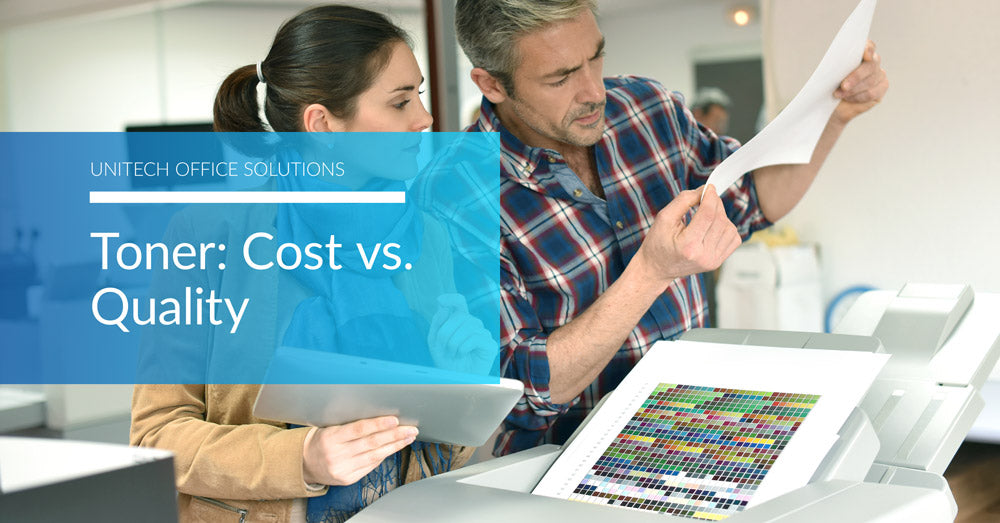 Clone Cartridges Are Actually Costing You MORE Money
Tue Jan 19, 2021
Many companies consider buying clone cartridges in order to cut costs. We urge you not to—here's why. Clone cartridges often look like the best bang for your buck, but what's important to know is that they are not good for your printers. In fact, they have been known to cause significant damage and negatively impact the longevity of your devices. 


Let's dig into this a bit more. 
What Are Clone Cartridges? 
Clone cartridges are typically built to look similar to OEM (original equipment manufacturers like Brother, Canon or HP) toner cartridges. They may look comparable when it comes to shape and build, but the quality differs greatly. It should also be noted that they seem appealing because they are usually sold at a much lower price than OEM and remanufactured cartridges but that is due to lower quality materials. 



Is a Remanufactured Cartridge Different from a Clone? 
Yes, very. Remanufactured cartridges are name brand cartridges that have been recycled and then professionally remanufactured. Cartridges get taken apart, properly cleaned, any damaged components are replaced, and then they are reassembled and get refilled with the same yield as the name brand cartridge. They are also carefully tested. 

Other key notes about remanufactured cartridges:
They cost less because many components (as well as the shell) are recycled

Remanufactured cartridges are better for the environment because they reuse cartridges instead of building new ones from scratch

Remanufactured cartridges (like Clover, for example) have actually been known to meet or exceed OEM performance



Here are two important factors to consider when looking at clone cartridges.

1. Money & Quality
While the price may be right, clone cartridges usually end up costing you about 25-50% more due to poor quality and performance. When dealing with clones you can be sure to get:
Unsecure seals

Imprecise fittings 

Lack of quality control & consistency

Lack of research/knowledge behind each model/brand

An all-around inferior build
Many clone cartridges do not meet their stated yield claims, meaning you can print less pages than promised. It's important to also realize that the cost of clone cartridges is lower because of the use of lower-grade materials (cheaper plastics and low quality manufacturing in general), which can be really dangerous to your devices. 
Lower quality materials make a less reliable product and with a less reliable product, you can expect future issues with your devices which will inevitably cost you more money in repairs down the road.

2. Environmental Responsibility
It's important for businesses to give back to the environment as much as we can. Whether that's planting trees, taking part in garbage collection days, or choosing products that are more environmentally friendly—it all makes a difference. And it matters to your customers, too. 


Clone toner cartridges are not a sustainable or environmentally friendly choice. Here's why.
Clone manufacturers don't typically have a recycling program (they also don't have a process for returning cartridges so most of them end up in landfills).

The majority of clones cannot be remanufactured or reused (there is no reduce, reuse or recycle when it comes to clones).

Manufacturing new cartridges instead of reusing OEM cartridges is also wasteful and in poor taste considering today's climate. 
Choosing a remanufactured cartridge (like Clover) is a much more cost effective and sustainable choice (for the planet and for your devices). For more information, contact us today.
Otherwise, if you're interested in shopping for remanufactured toner cartridges, you can start shopping now.
---