Blog
---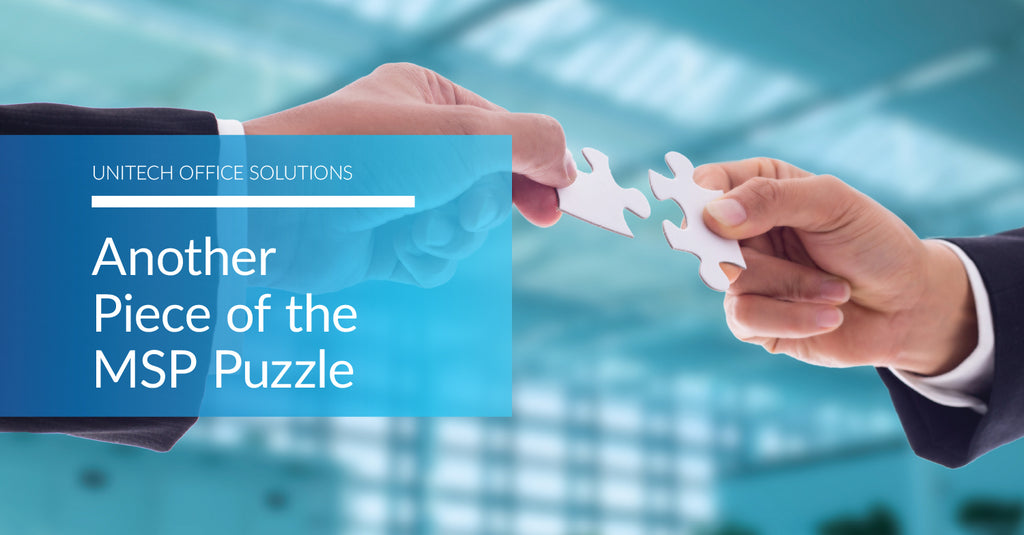 Let's Talk Subscriptions: Remote Monitoring and System Management
Thu Apr 29, 2021
Do you have an in-house IT team? If so, they are probably bogged down with their daily activities and overwhelmed when anything out of the ordinary pops up. If you don't—do you have a Managed Services Provider (MSP)? You should. 
Whether you have an in-house IT team or not, an MSP is a great investment that you need to seriously consider. Here's some more information on that.

As a Managed Services Provider, the tools that we use and the companies that we partner with are not just an investment—they contribute to our livelihood by allowing us to better serve our customers. For that reason, we think it's important for you to understand why we've chosen the partners and tools that we have—and how those decisions will highly benefit your company. 

Let's talk about remote monitoring and system management (RMM). 


What is RMM? 


To put it simply, it is a remote tool that we, as a Managed Service Provider, use to access and manage our clients' IT systems and devices so that we can ensure that their systems are up to date, functional, secure, and working as they should. 
Here at UniTech, our trusted RMM partner of choice is NinjaRMM—this software allows us to deliver exceptional IT management to our clients quickly and efficiently. 
We can happily say that our choice of RMM solution will completely change the game for you. 
It can automate your updates, maintenance tasks such as temp file cleanup, file system error correction, hard drive defrag, as well as perform operating system and hardware failure monitoring.
Why should you care? 
It's simple. You should care because this software allows us (as your MSP) to: 
React quickly to your issues—NinjaRMM makes it easy for us to service you and your employees 

Easily and efficiently identify and find problems that appear—reducing downtime for everyone involved 

Keep you and your team happy because there are fewer issues—also giving you peace of mind in knowing that your IT and devices are secure 

Have a clear view of what is happening on all devices so that we can step in quickly if anything looks suspicious (which, unfortunately, is becoming a more common problem for companies in recent years)
The security protection alone is reason enough for most companies to invest in an MSP. 
Don't believe us? Check out some of these alarming statistics...
According to Symantec, IoT (internet of things) devices experience an average of 5,200 attacks

per month

. 

Cisco reports that by 2023, the total number of DDoS (denial-of-service) attacks will be

15.4 million

(worldwide)

According to IMC Grupo, the FBI has reported a

300% increase in cybercrimes since last year (when COVID-19 began).



What does this mean for your business?
Many companies have limited in-house IT capabilities. Here at UniTech, we can offer you a cost-effective way to obtain the IT expertise of a full in-house IT department. Our MSP subscription model provides companies of all sizes the
advantage of
predictable IT support costs.
Our goal is to prevent IT problems from occurring so that you don't have to deal with disruptions to your business operations (often resulting in lost revenue).
We want you to sleep easy knowing that all of your systems have the
latest protection
and that everything is being backed up and monitored.


---