Blog
---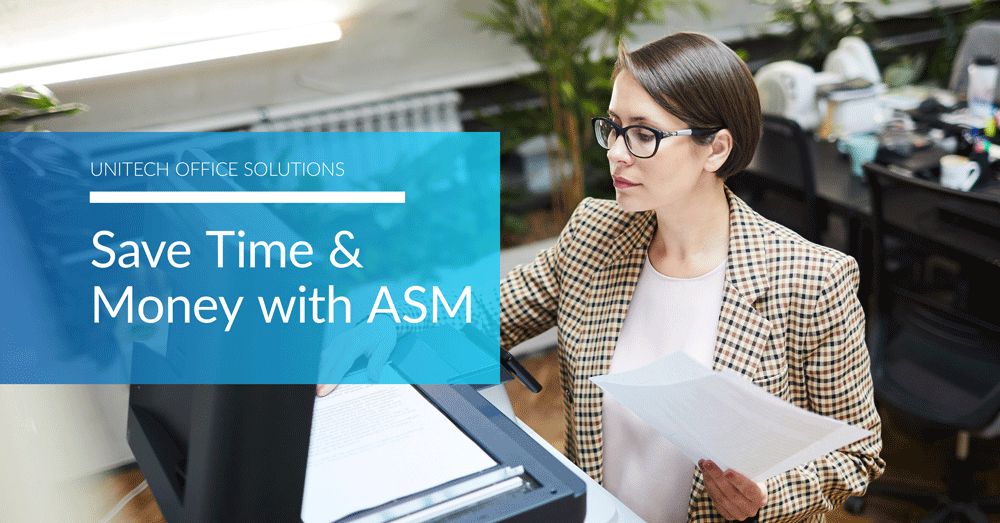 Here's How You Can Reduce Your Print and Labour Costs
Thu Nov 26, 2020
Tired of running out of ink and toner? What about having to go out to the store to pick up new supplies, or trying to find the best price online? These tasks can be costly and tend to waste a significant amount of employee time—slowing productivity. 

If you're like most companies, you have no idea how much ink or toner you need, and chances are, you only realize you need it when it's too late and you've run out.

Are you interested in: 
Never having to to deal with inventory management again?

Reducing your current spend on printing supplies? 

Expensing the right devices?

Fast and reliable delivery?
If you answered yes to any of the above, the Auto Supply Management (ASM) program is probably for you. 
What exactly is ASM?
ASM is an auto-replenishment subscription service that guarantees the best cost and the highest quality products. Any supplies that are running low are sent directly to customers—quickly and accurately. 

Believe it or not, ASM is a FREE service that UniTech provides to its customers. It was created to help reduce print and labour costs. 
How will this service reduce print and labour costs?
Well, with ASM, you can choose which printing products you want to connect, and those that are connected are monitored 24/7. Supplies for those connected devices will be automatically sent to you when your supplies are running low, so you won't be left without toner again. 

Reports can also be generated to let you know:
What your print volume is

What you're yielding per cartridge

What you're paying per page


With the vast range of offerings (printing supplies, product selection, etc.) out there, identifying the right toner for your office equipment can be a frustrating challenge. The information in these reports can help guide your decision making when it comes to choosing the right product(s) for your business. 
Prefer buying in bulk?
You may prefer purchasing your ink or toner in bulk, but that is really not an efficient way to purchase your supplies. What if you upgrade your printer? Cartridges that are taking up space on your shelves aren't helping anyone (and your money is better spent elsewhere). 

Need more convincing? Look no further.
We guarantee 100% satisfaction. 

Customers have a choice of OEM or compatible supplies.

Our self-learning software can identify when your printer is running low and deliver toner directly to your door—what's not to love about that? It really couldn't get any easier. 


Our ASM program will save you time and money. Let our skilled technicians take care of your equipment so you can take care of your business. Contact UniTech for more information or to get started today.
---