Blog
---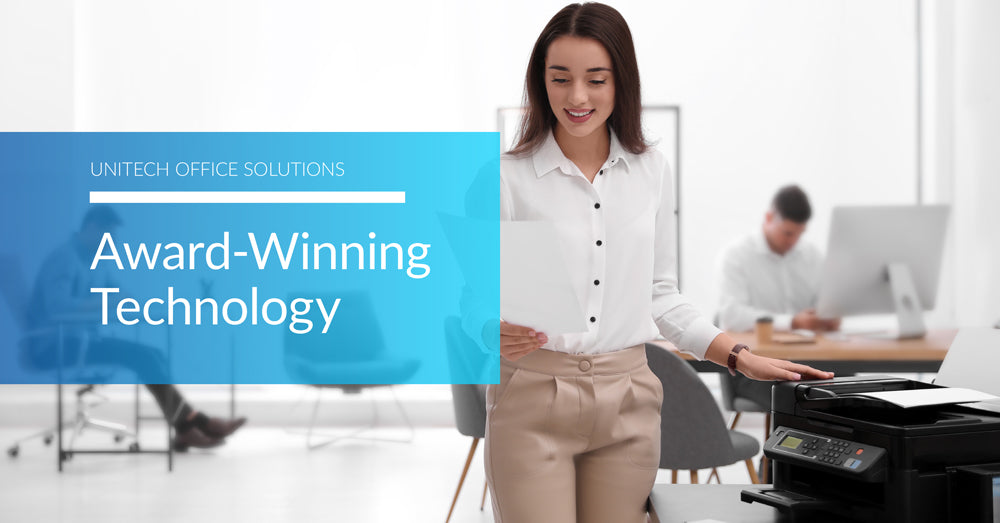 Best Office Printers in Prince Albert, SK
Thu Dec 09, 2021
Office printing is more important in certain roles than others but whether it is tax forms, payment receipts, monthly reports, or powerful presentations—you should have the best office printer that is well suited to your needs. That also means that you shouldn't be paying for print features that you don't use. 
Luckily, there are many quality printers and copiers with different features to choose from, so you can be particular and find the one that is best for your specific needs. Do you need cloud storage access? What about double-sided printing? Is wireless networking important to you? Think about the features that will make your life easier and go from there. 
Whether this is your first printer for your new role or you simply need to replace an outdated one, Canon's award-winning printers are worth investing in, and here's why. 



1. Canon's Outstanding Models & Wide-Ranging Portfolio Will Meet the Needs of Any Office Environment
It's impressive how quickly Canon adapted to the new workforce. They saw a shift in needs and quickly went to work, filling in the gaps and giving users of all kinds the ability to productively work from anywhere. 
Whatever your office environment looks like right now, Canon will surely have a device that is suited to your needs. Take your pick:
Home office or large workgroup?

Colour or monochrome?

Single function or multifunction? 
Use our advanced filtering options to find the best device for your needs. 


2. Canon Has a Winning Roster of Devices
Canon has purposely designed their print technology to fit into today's changing workplace—and that includes the hybrid work model, small workgroups, and home offices. Their devices have proven to be:

Reliable

High-performing 

User-friendly

Secure

High-quality
We recommend Canon printers because we know that they won't let our customers down, they never do. Their device reliability and strong performance are next to none. 
And when it comes down to it, the most important thing is that your print device allows you to work more productively (and yes, that includes less downtime). If it can make your job easier and not cause you any added stress, that's a win. With Canon, that's guaranteed. 

3. Canon Received the BLI 2021 A4 Line of the Year Award
They won this prestigious award from Keypoint Intelligence because their products are top of the line and nothing short of impressive. They offer:
Intuitive touchscreens

Simple routine maintenance 

Outstanding performance, including reliability and productivity

High-quality and professional output

Robust admin capabilities, giving users control over costs and security
You're probably reading this and recognizing that control over your costs is important but wondering if print security really matters? We're here to tell you that it absolutely does. You can read more about that here. 
Here's a snapshot of what the team at Keypoint Intelligence had to say about these printers…
Canon printers offer:
Top-notch performance

Productivity you can count on 

Quality images

More for less

Have an outstanding reputation
Interested in finding out more? Check out the 2021 Line of the Year article below. 
View Article   Shop Canon Printers
P.S. the Canon Inc. imageCLASS LBP228dw printer came highly recommended for being an "outstanding printer for small and home offices" and can be found right on our site. Shop now—you won't be sorry.
---