Blog
---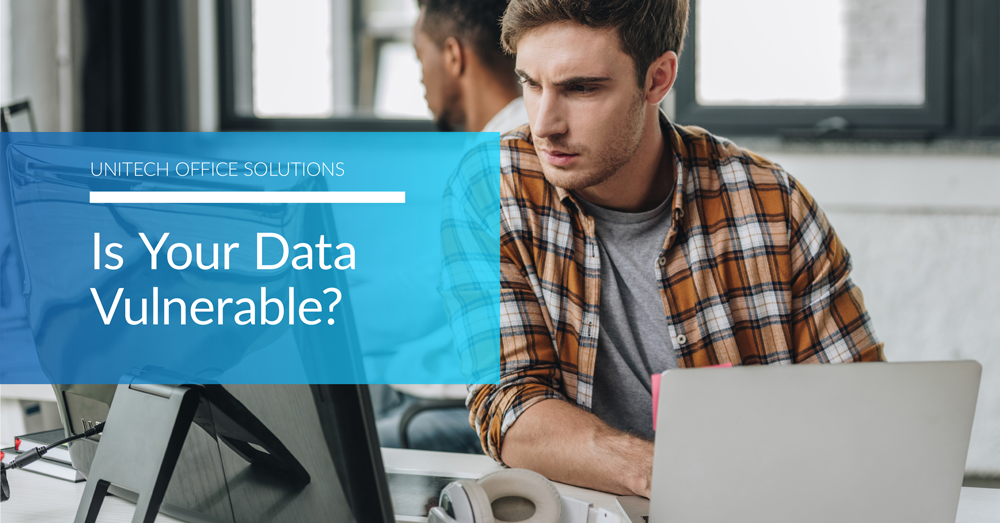 4 Ways You Can Protect Your Company Today
Fri Feb 26, 2021
There is an increasing need for stronger office security as hacking and email scams become more advanced. If this pandemic has taught us anything, it's that we need to be better prepared. 
According to Risk Based Security, data breaches exposed 4.1 billion records in the first half of 2019...and these frightening numbers have only gotten worse. 
52+ Scary Hacking and Cybersecurity Statistics You Need To Know for 2020
Here are 4 security measures you need to start implementing now.



#1 Introduce secure print release. 
If you give employees access to an ID card (or a PIN code) for your print devices at the office, you can ensure that the private documents they are printing do not get misplaced and/or picked up by someone else (whether by accident or not). This also ensures that the person responsible for printing said documents is held accountable for what happens to them. The idea here is that a print job will not be released until the employee scans their ID card or types in their PIN code. 



#2 Take firmware updates more seriously.  
These updates typically include improved security features. It is important to ensure that all of the devices your company deals with (this includes remote locations) are up-to-date. We recommend checking for firmware updates/taking the time to install these approximately once a month. Alternatively, you can set up automatic updates so that you don't have to think about it—that way, no matter how busy you are, the updates will still occur.



#3 Educate your team on phishing emails and develop a system for informing other team members if one is received.  
Phishing emails are often difficult to recognize and a common practice for scammers. These emails are now more targeted, thought-out and personal than ever.  
Here are some tips to help weed out malicious emails:
If you aren't sure if the email is a scam or not, DO NOT click any links. 

Check the domain name carefully—is it spelt correctly? Is it missing any letters?

Is the email address coming from someone you know? If so, check the spelling of their email address and name. 

If the link(s) seems misplaced or "random", hover over it to verify the destination. Is it a site you've heard of? Does it seem safe?  

If there is an obvious "urgency" in the messaging, any threatening or time sensitive verbiage and typos and/or grammatical errors, chances are, it is a phishing email. 


#4 ENCRYPT YOUR DATA (we want to shout this one from the rooftops)!  
What does this mean? Encryption software ensures that your sensitive information and private data is hidden and inaccessible to unauthorized users. So, whether your employees are working at the office or remotely, this is a critical step to take when implementing new security measures. You should encrypt any data that is connected to your company, including all network and print traffic.
The security of your company's sensitive data is no joke. At UniTech, we take this seriously and are well-equipped to help you make your office more secure. Contact us today for more information, or, if you have any questions about this. 
---